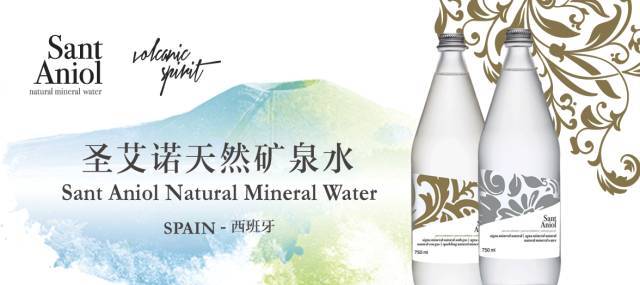 Growing inside the earth, becoming the purest element.
Sant Aniol is a third generation family business, founded in 1993. Offices and production plant are located right next to the water spring, in a small village called Sant Aniol de Finestres, within the province of Girona, home of the famous artist Salvador Dalí.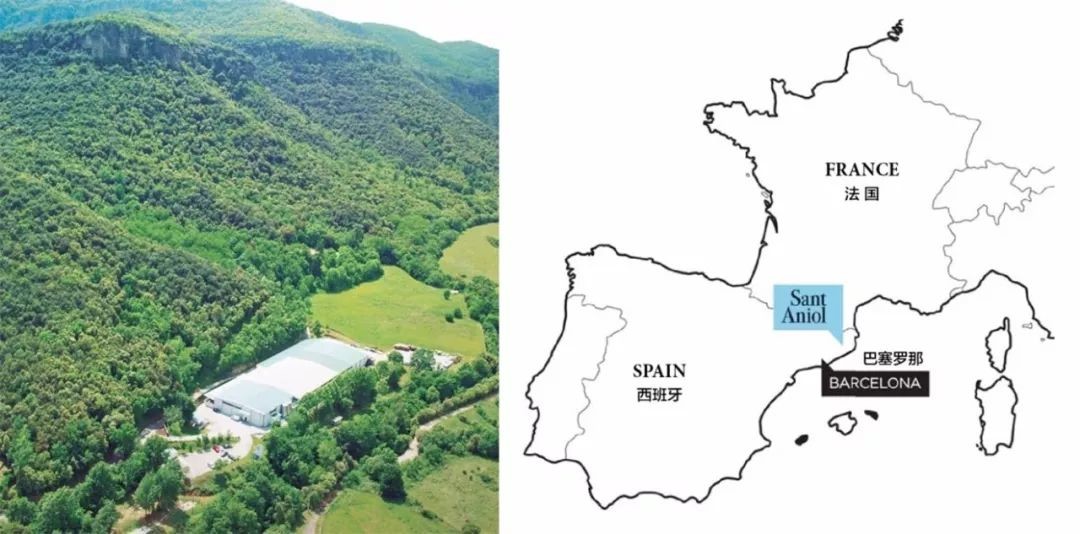 From the Natural Park of the Volcanic Area of La Garrotxa, Sant Aniol water finds its singularity in its origin. Materialized not only in its composition and unique properties, but also in a differentiated character: the Volcanic Spirit. From the interior of a land that lava created thousands of years ago, Sant Aniol water is born. The only water with volcanic origin from the Iberian Peninsula.
Filtered for thousands of years through volcanic rocks of Garrotxa's Natural Park, it provides a water free of contaminants, rich in minerals and with a high level of purity. The volcanic energy of the land allows the water to absorb more minerals than other waters do.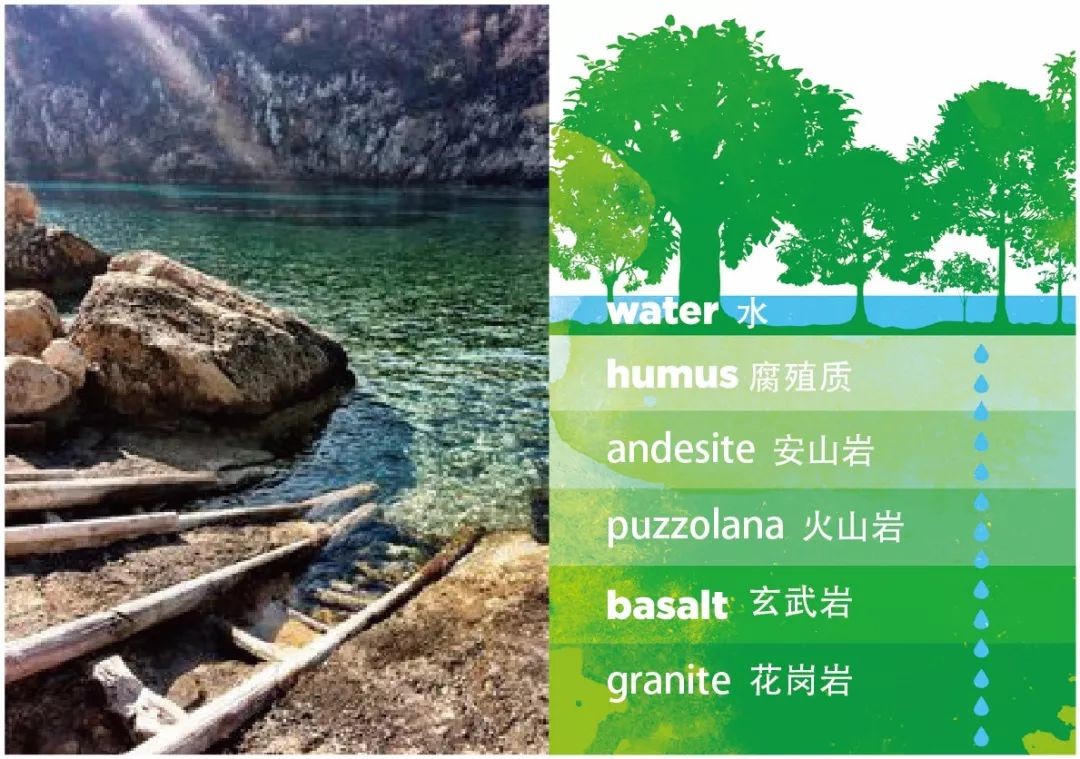 An exceptional water. In Sant Aniol we feel proud of our privileged nature. Its origin and qualities make us owners of a really special gift. Our duty is to share it in the way this water deserves. For Sant Aniol, presentation matters. We present our water in a different and distinguished bottle, with impecable forms and sober appearance. Created to add elegance to the table and ennoble the moment of consumption. This delicate design gave us the opportunity to be in some of the best tables in the world.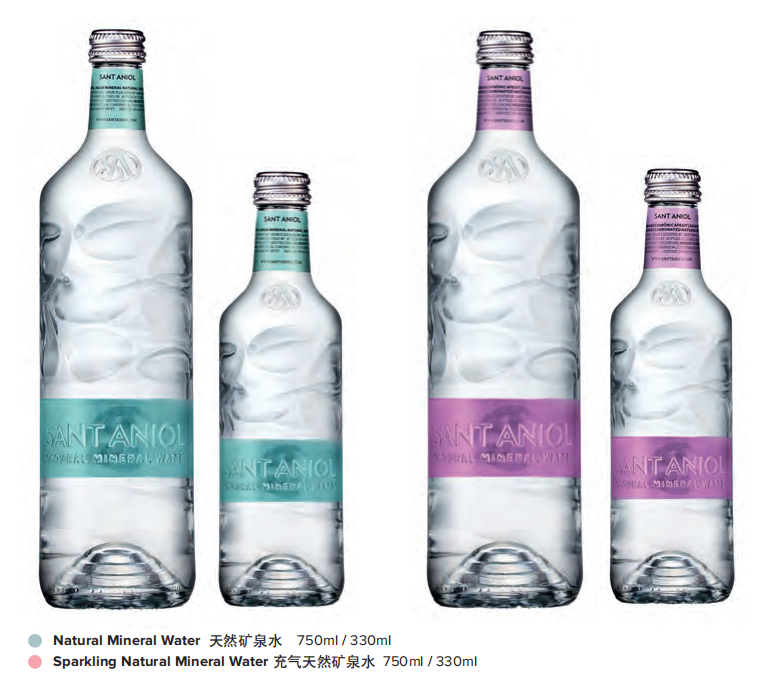 With the 500 Drops bottle, Sant Aniol combines all the purity and properties of volcanic water with an elegant and carefully-studied design, adding a touch of class to the pleasure of drinking a balanced water.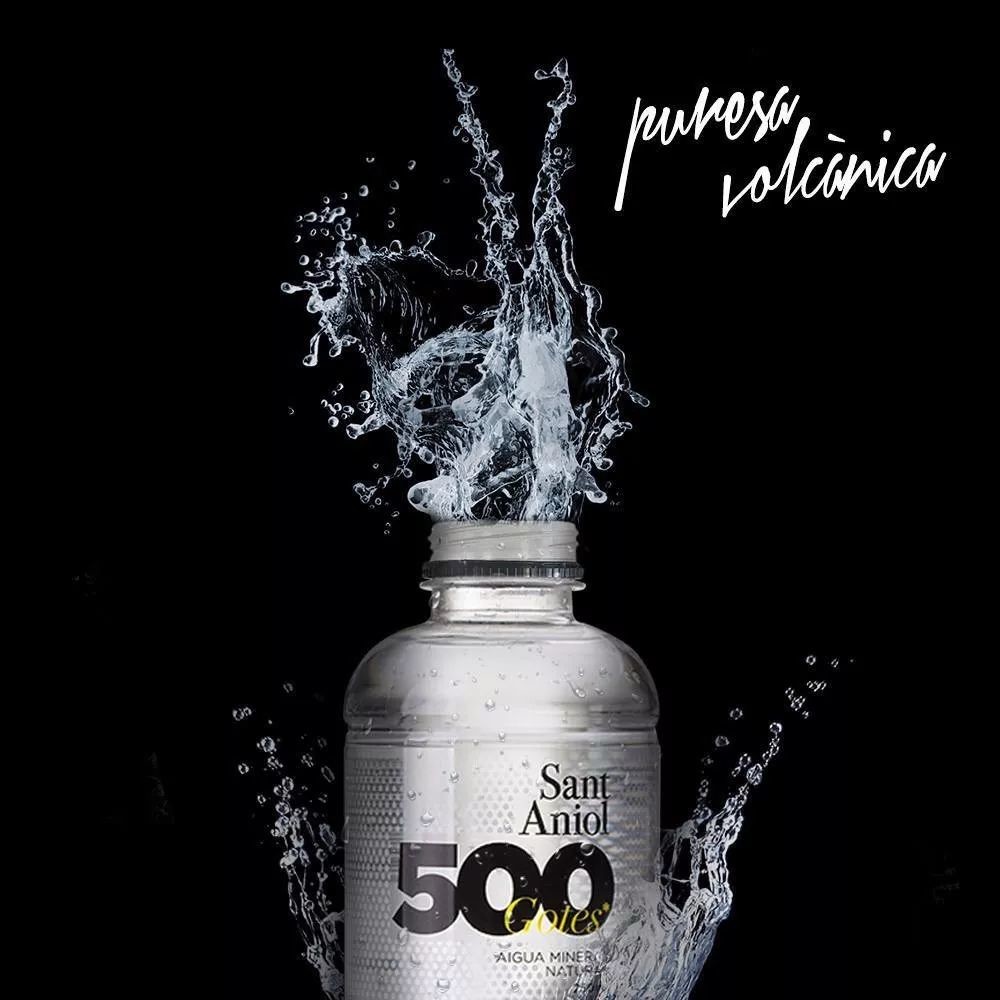 Natural Mineral Water 250ml
Sant Aniol water presents a balanced mineral composition. The combination of its components cooperates to facilitate the purification of the body and helps prevent urinary tract infections by reducing uric acid and cholesterol.
On the other hand, the low sodium content makes it suitable for poor sodium diets, for treatments to control hypertension and for the preparation of children's foods.

Some countries where we export:
USA, Japan, Australia, China, Germany, UK, Belgium, The Netherlands, Hong Kong, UAE, France, Saudi Arabia, Poland, Lithuania, Italy, Austria and more.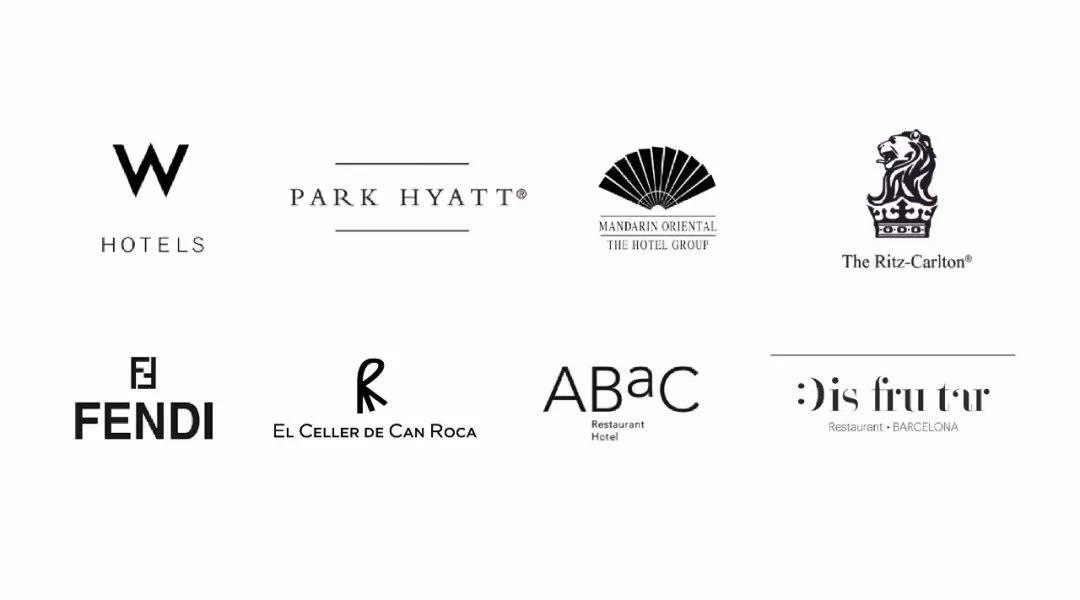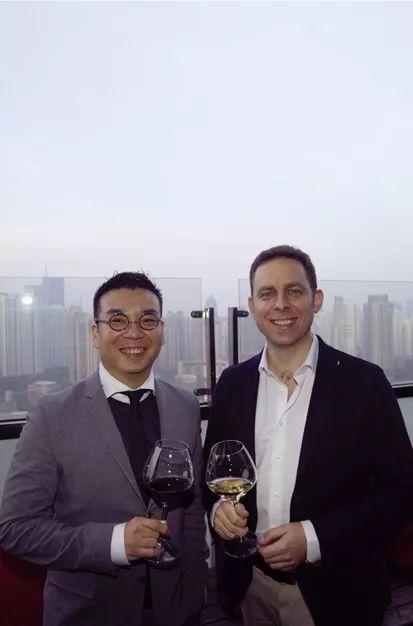 Damien Shee and Alberto Fernández
"We are very excited to include Sant Aniol to our portfolio reinforcing our commitment to bring only high quality products from the most outstanding families from all over the world".
MANAGEMENT OF TORRES CHINA