Beijing, Wednesday, 13 June 2018 Torres announces its strategic partnership with JD.com – China's online e-commerce platform in Yizhuang economic development zone, where its headquarters are located.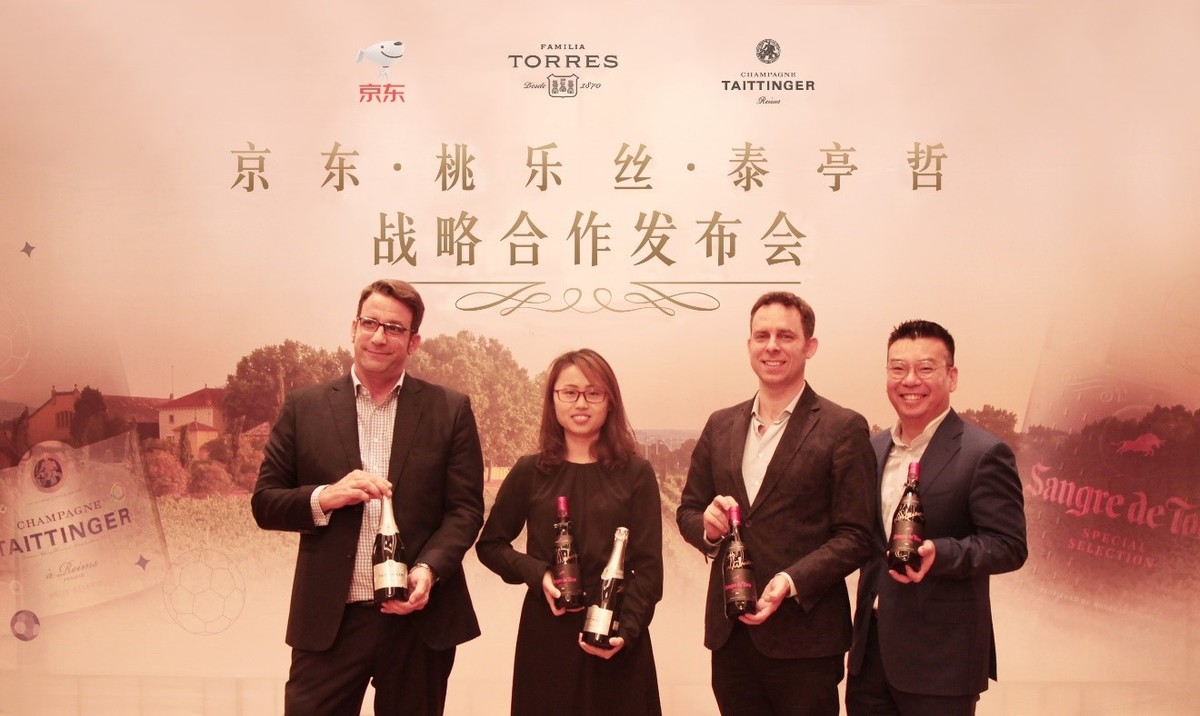 Right 1: Torres China General Manager Damien Shee
Right 2: Familia Torres General Manager of Asia-Pacific, Middle-East & Africa Alberto Fernández
Left 1: Taittinger Area Director Asia Pacific Nicolas De Lion
Left 2: JD.com Wine & Spirits Department General Manager Ms. Wu Shuangxi
Ms. Wu Shuangxi, General Manager of JD.com Wine & Spirits Department said; "JD.com Wine & Spirits Department, as the core category of JD Supermarket, has been actively promoting the establishment of a high-quality supply chain system. Efforts are been made to promote up stream channelization, building a cooperative channel for benefit sharing and brand win-win scenarios so that more consumers can enjoy high-quality wines from all over the world without leaving their homes. Currently, JD.com Wine & Spirits Department has become the largest online wine retailer. We believe that with the advantage of JD Logistics, JD.com will allow consumers to taste the exclusively launched Sangre de Toro Special Selection, as well as the outstanding quality of Taittinger Champagne. I believe in the future, the cooperation between the two parties will achieve more breakthroughs. May Torres be a huge hit during JD 618!"
Damien Shee, General Manager of Torres China commented: "Part of our on-line strategyis to include JD.com into the Global Release of special products. As such, we can offer something special at the same time as the rest of the world. We strongly foresee that Chinese consumers will become trend settlers rather than followers."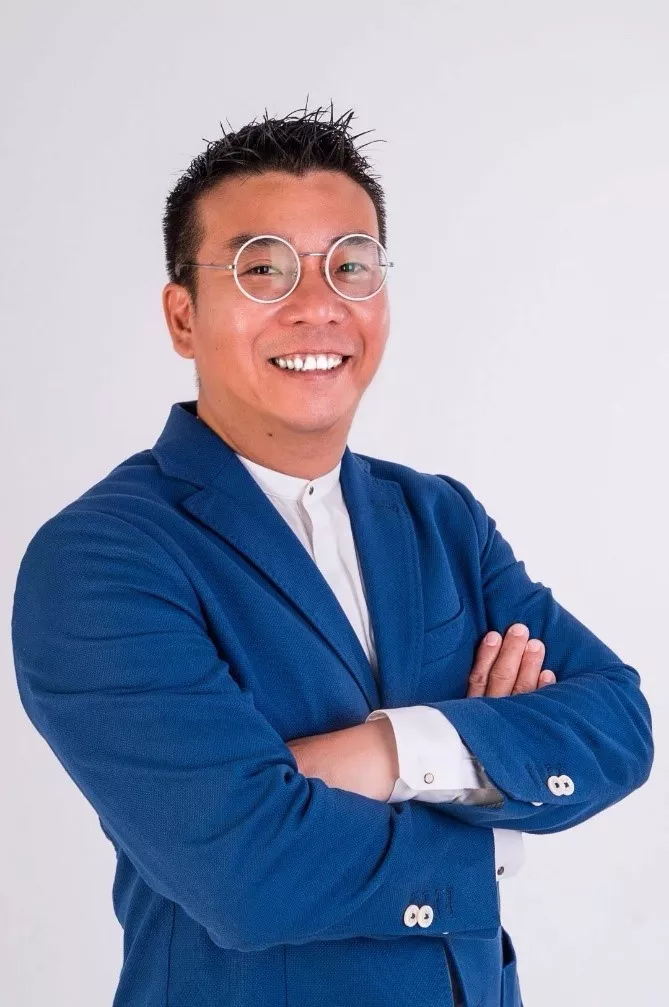 Damien Shee, Torres China General Manager

TORRES CHINA was established by Miguel Torres in 1997 and carries out the commitment and passion of this legendary European wine family, placing it amongst the leading wine distributors in China, with offices in six major cities and over 450 wines from 14 countries.
Excellent wines can only be born and raised in wine families. Our portfolio selects exclusively from the most renowned wine-producing regions and from families that present the best inheritance of winemaking. Our results exceeded any expectation, with 45% of our wine selection with 85+ points in worldwide authoritative publications such as Wine Spectator, Wine Enthusiast, Robert Parker's Wine Advocate, etc.
Alberto Fernández, Familia Torres General Manager of Asia-Pacific, Middle-East & Africa commented: "With the current growth of the online market in China, Torres has seen the importance to invest in this channel. Offering Sangre de Toro exclusively to JD.com and to commemorate this occasion we are making JD.com our first partner to release Sangre de Toro Special Selection in China."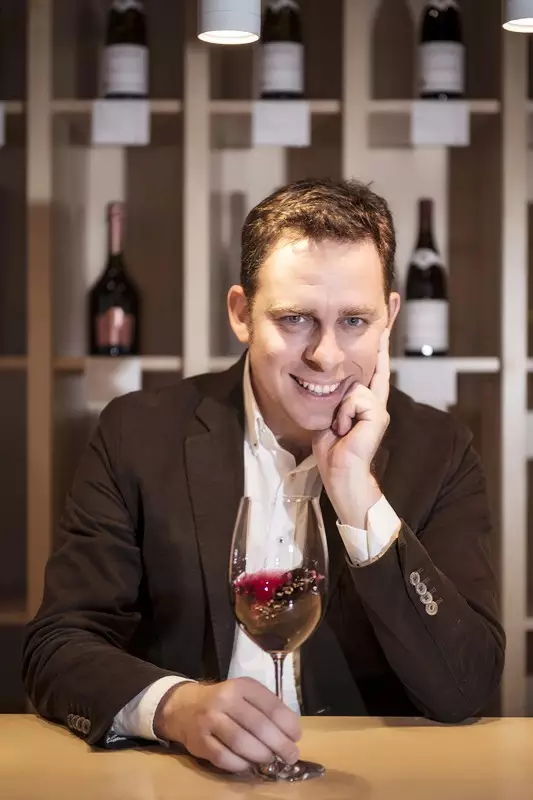 Alberto Fernández, Familia Torres General Manager of Asia-Pacific, Middle-East & Africa
Our winemakers elaborate Sangre de Toro Special Selection by carefully selecting the best barrels that stand out for its inimitable personality and Mediterranean characters. A limited edition that distinguishes itself by its deep cherry color, as well as its firmness and good structure in the mouth.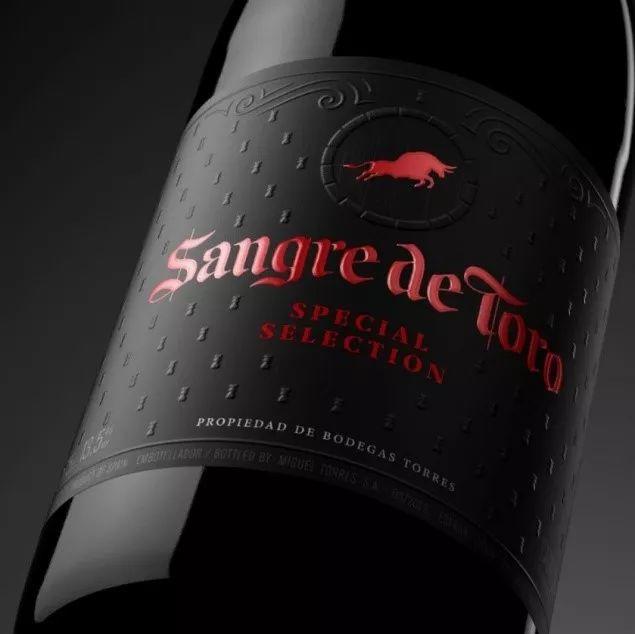 In the year 1954, Miguel Torres Carbó was already seeking out the most prized red grapes of the region, Garnacha and Cariñena, to create a different wine that would express the authentic character of the land. This led to the birth of "Sangre de Toro", whose name is inspired by Baccus, Roman god of wine, known in ancient times as "Son of the Bull".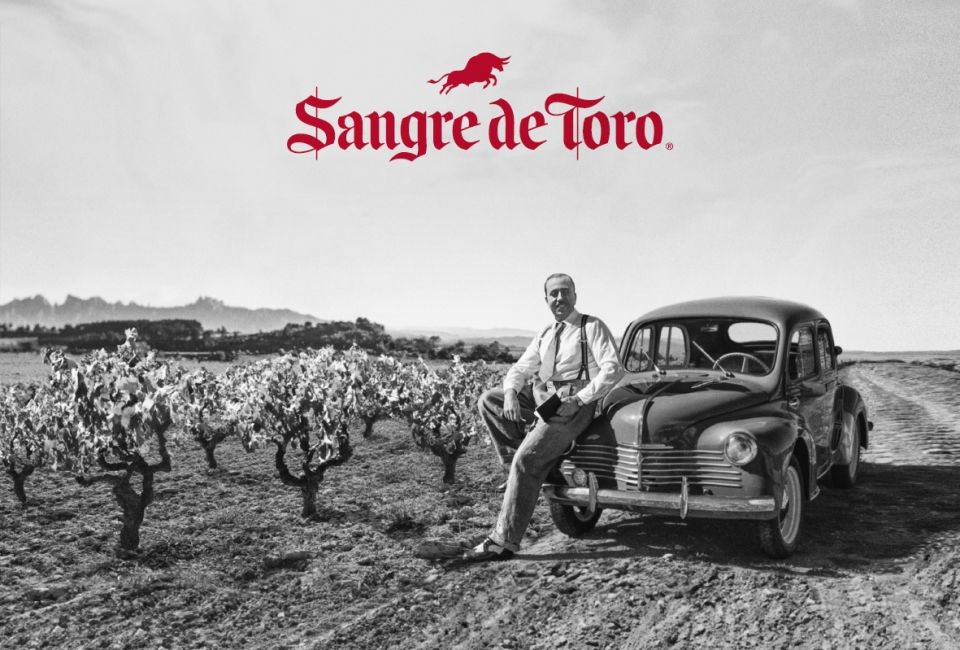 "My dream is that our wines will be known and recognized for their quality around the world."
—— Miguel Torres Carbó, 3rd generation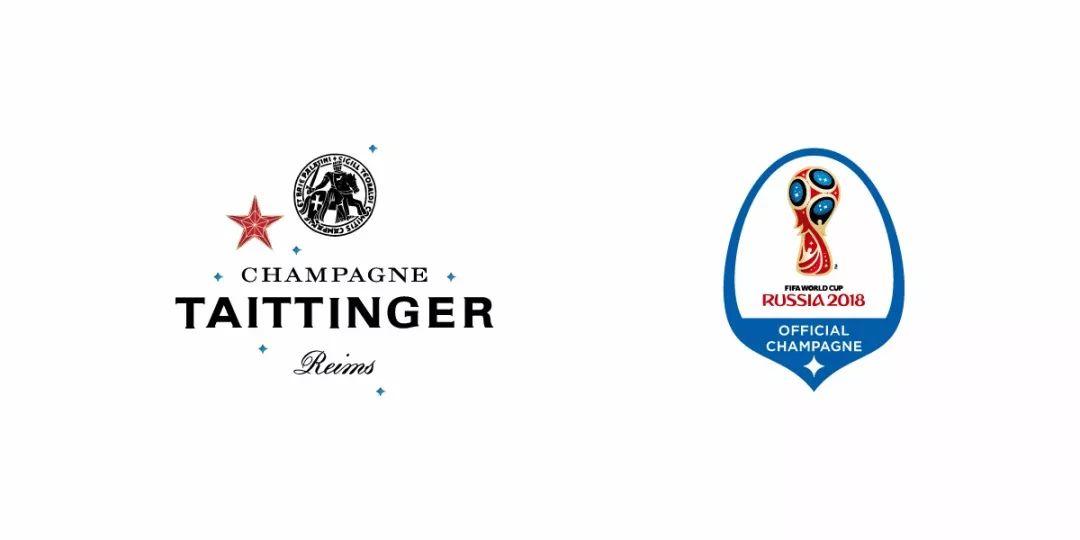 Taittinger, Champagne, France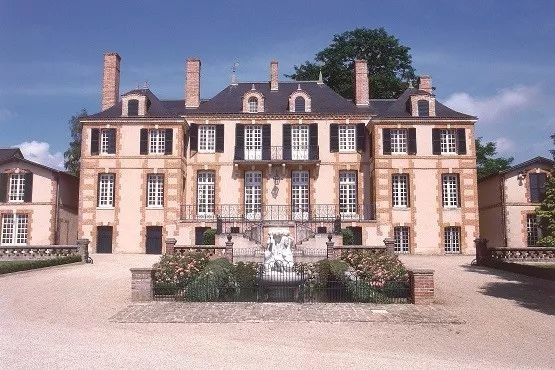 Chateau de la Marquetterie, Pierry, Champagne
Champagne houses such as Taittinger which bear the name of their owners are rare. Taittinger is, above all, the tale of a family motivated by passion and a desire for high standards, which decided to never compromise on quality. The secret of the sophisticated, elegant style so characteristic of Taittinger champagne lies in the large proportion of Chardonnay grapes used in the preparation of its various cuvées and this makes them recognisable throughout the world.
From June 2018, all eyes will be turned to Russia, a great champagne-loving nation for centuries, for 2018 FIFA World Cup™. To celebrate the biggest single sporting event in the world, Maison Taittinger launches today a limited edition bottle designed to represent the conquest of space and to evoke the idea of energy and perseverance.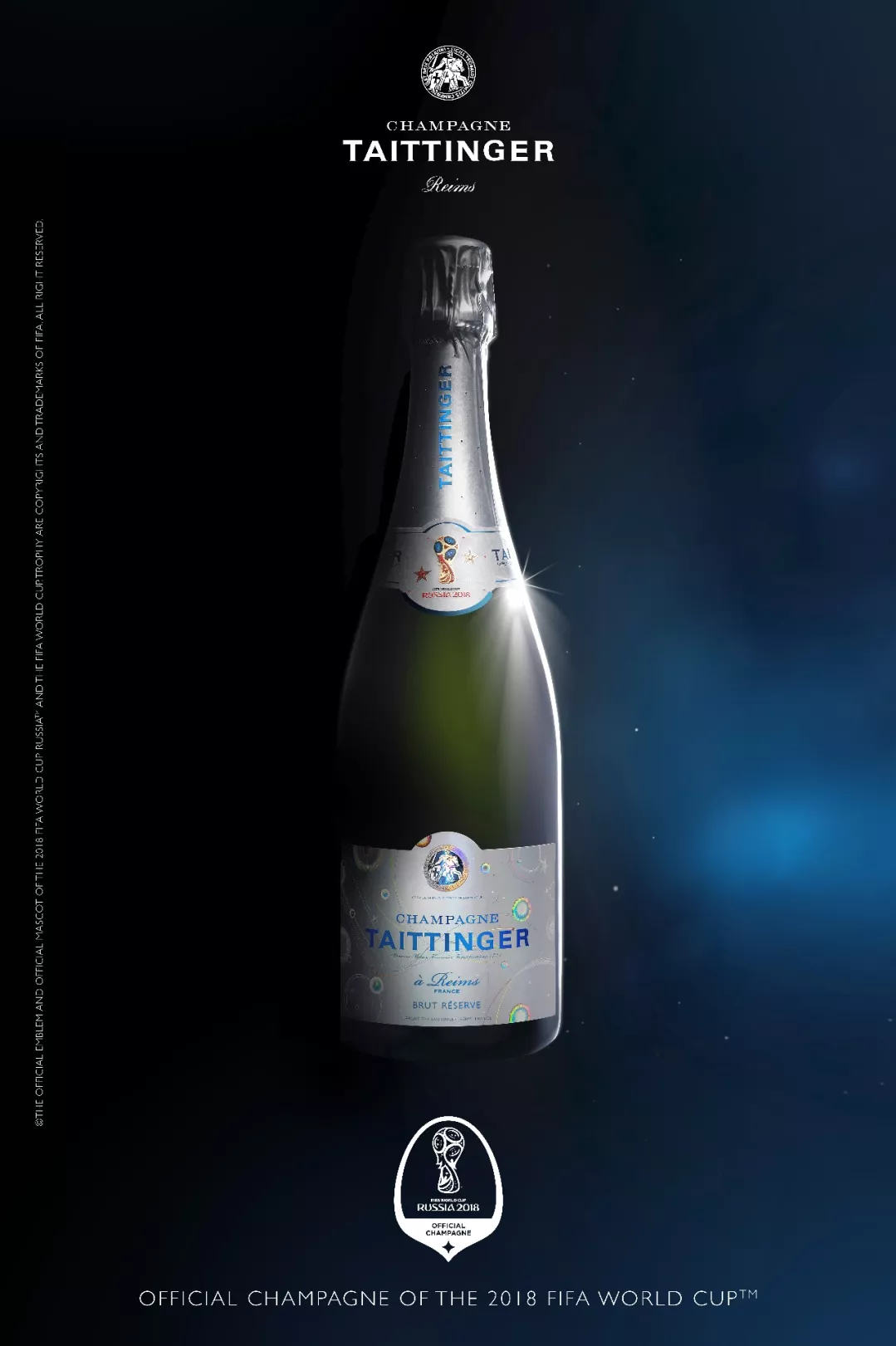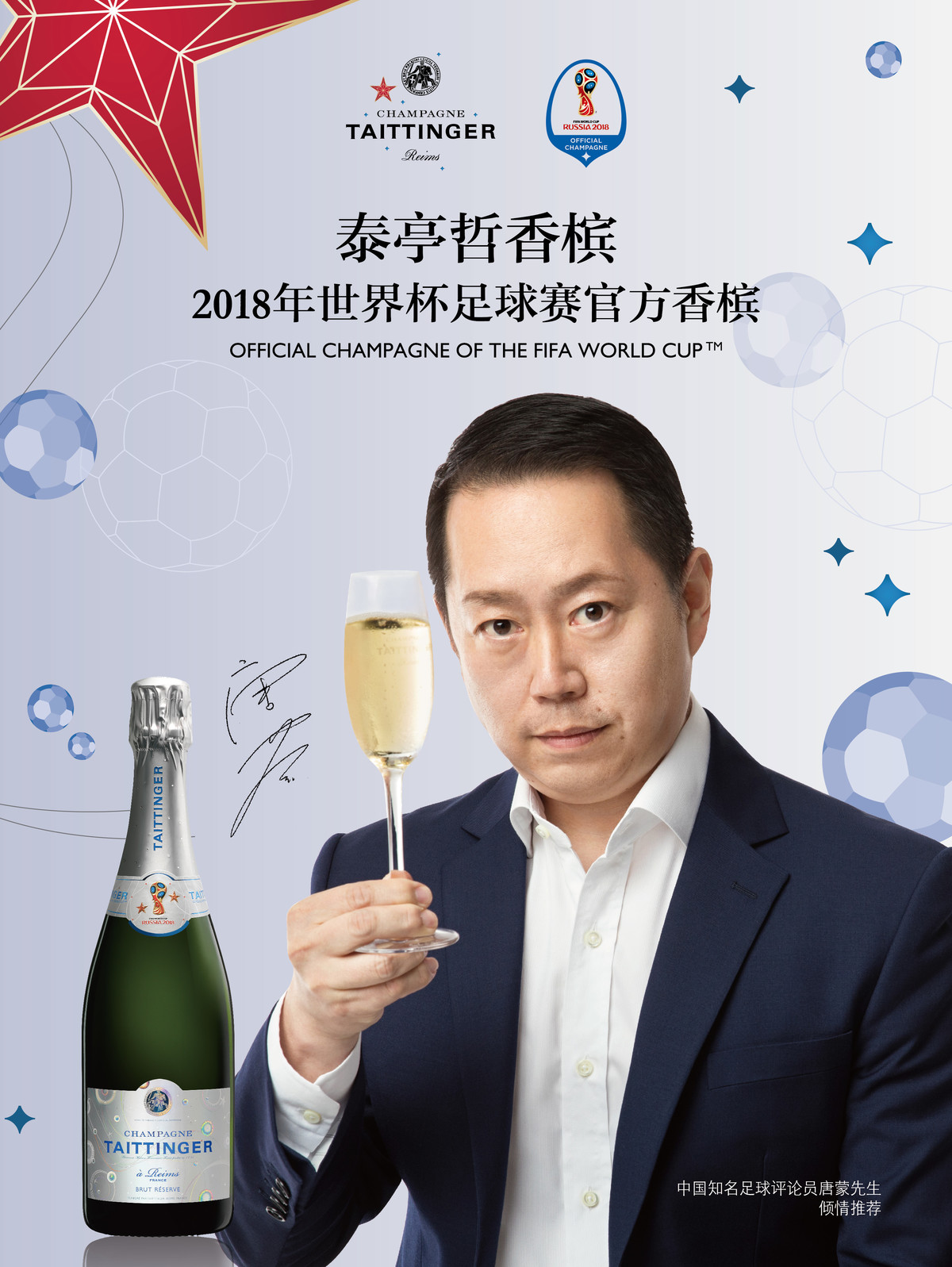 Taittinger Champagne endorsed by Tang Meng, Sports TV Commentator in China